Come Celebrate at Sabo's and Save!
MUM FEST SPECIALS ~ ONE DAY ONLY!
Monster Mums 2/$60 (1/2 bushel reg. $49.99)
Fall Combos 2/$50 (reg. $49.99)
#10 Mums 3/$50 (reg. 26.99)
#8 Mums 3/$21 (reg. $8.99)
Plus
20% Off ALL Concrete
40%Off Shrubs~Roses~Perennials
50%Off Trees (20% off Japanese Maples)
70%Off House Plants
Fall Clearance Specials Everywhere!
Photo Ops with BIGFOOT
Pumpkin painting & crafts
FREE Cider and Amish Donut Holes
Mustard's Last Stand 11 to 3 Great Food!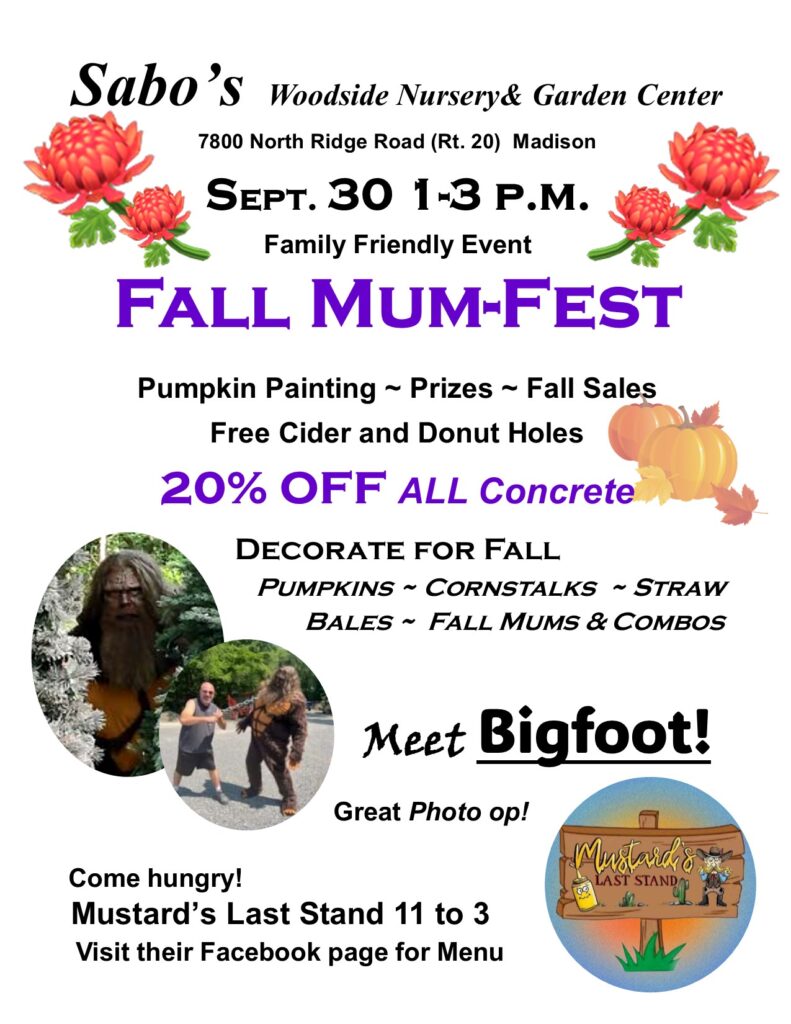 MUMS the WORD at Sabo's!
Time for fall flowers: Mums, from 5 inch to 1/2 bushels; Flowering Cabbage and Kale, Fall blooming annuals; and Fresh Fall planters!
TREE SALE
Japanese Maples 20% OFF All Others 50%OFF 40% OFF Nursery Stock and Perennials
70% OFF HOUSE PLANTS
Cacti & Succulents – Tropical Plants
PERENNIAL SALE
40% OFF
ALL PERENNIALS included in this amazing sale! Sun~Shade~Wet~Dry~Tall~Short
SHOP SABO'S! SHOP LOCAL!
Plant pollinators like Black-eyed Susan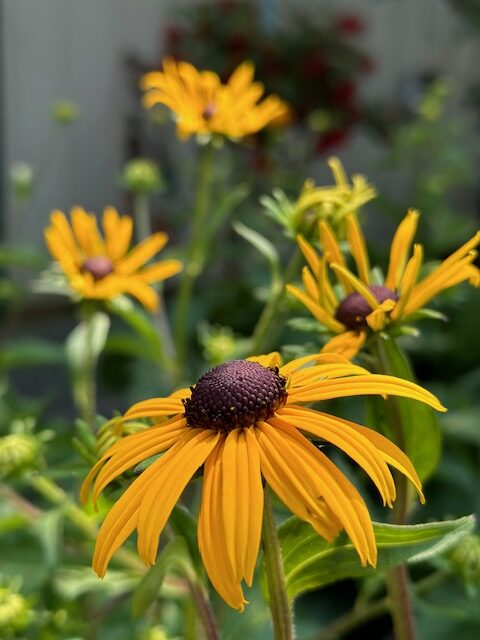 Follow the action on Facebook.
Discover the Difference
Do you have your Bloom Booster Loyalty Card yet?
It's FREE and will save you money as points accumulate – be sure to ask us at check out! And if you have the card, let us know so you receive all the points you earn.